Based on McKinsey's 2019 Global Insurance Trends and Forecast analysis, the annual growth rate of global insurance industry has increased more than 4 percent in 2017, which is the same level as its compound annual growth rate from 2010 to 2016.
As the number of policyholders are growing rapidly, the amount of data from different sources will be increased continuously. Digital transformation strategies such as predictive analytics, Artificial Intelligence (AI), behavioural science and risk management have to be taken place to leverage the huge amount of big data available internally and externally (competitors, market trend, statistics, news and etc.) in order to predict the potential issues or trends and influence the human behaviour to avoid unnecessary consequences while producing positive outcome to the business.
Types of Digital Transformation Strategies that Can Help the Insurers

1. Revenue Optimisation
One of the main goal for every business to improve revenue is to optimise the sales. By leveraging big data with predictive analytics and AI, you can identify the qualification of the lead based on the historical patterns of the leads and predict the products that the leads would likely purchase. In addition, you can direct the qualified leads to the most appropriate sales channels and generate talking points that relevant to the leads to help in the conversation to increase the closure rate.
Not only to predict, you can now influence the human behaviour to see a statistical improvement in sales performance by leveraging big data with behavioural science. One of the most effective behavioural science methods to boost sales performance is gamification. Gamifications can be applied in many different aspects and it is really based on what are the business objective you would like to achieve and who are your target audiences. In terms of revenue optimisation for insurance companies, gamifications can be applied in the entire sales process which align with the KPI and existing systems. Gamifying internal sale process could motivate the salespersons to drive more activities and improve performance in the competitive environment which allow them to gain more virtual awards to exchange certain prizes that they want. It doesn't stop there, Machine Learning (ML) technologies allow the systems to learn from the gathered more data of the employees which allows the organisation to have a deeper insights about their employeees' behaviours. This helps the organisations to enhance the influential platforms from time to time in order to optimise the outcomes.
2. Fraud Detection
Fraud is one of the biggest issues that insurance companies are encountering currently. There is 1 out of 10 claims fraudulently filed based on industry findings, this might caused a 10%-20% of loss from the insurance revenue. The insurance companies should be alert with this issue due the increasingly growth of policyholders to avoid unpleasant losses and additional effort to deal with legal and compliance issue.
There are some methods that the organisations in all the industries including insurance industry are using to combat fraud, including manual investigation or rule based systems. However, it take some times to go through all the manual process to detect the fraud and it might be too late to find out the fraud because the losses have already been incurred. Moreover, these approaches may generate a lot of false alarms due to human error or unable to capture new frauds pattern quickly. False positive alarm (fail to detect potential frauds at the beginning) will cause direct loss or damages to organisations because most of the time it will only be found out after the frauds had been occurred while false negative alarm (flagged as suspicious account but turn out to be a clean profile) will cause extra time and effort for the further investigation.
By applying digital transformation strategies like AI and predictive analytics to leverage big data, you can detect frauds accurately and more type of new frauds while receiving immediate red flag by detecting suspicious behaviour and identifying fraud propensity scores in real time.
There are some solutions that could automate the whole process of fraud analysis available in the market currently. It could automate the process from data acquisition to prescriptive applications in order to predict, prescribe and influence the outcomes in a single platform. A startup AI and Big Data company has helped an insurance company to detect 30% more type of fraud and reduce 50% of false positive by increasing fraud detection efficiency and accuracy.
3. Market & Competitive Intelligence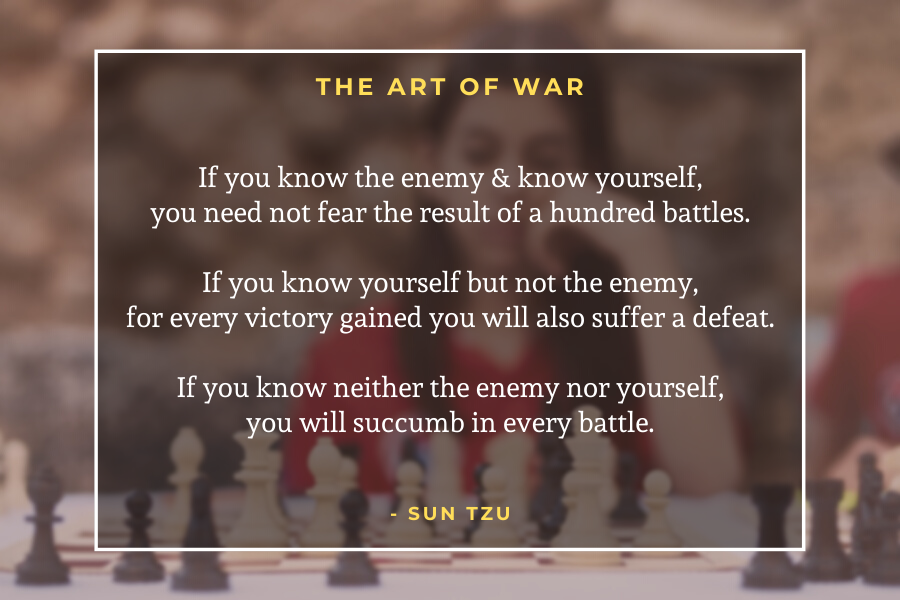 Understanding your competitors or industry players, your own competitive position and the market trend are very important for your business growth especially for insurance industry since product and services development are one of the big play for all the insurance companies.
For most of the companies in any industry, there are one or more analysts helping the company to do manual tracking for market trend and competitive analysis. Normally, one analyst might manually track and analyse one or more competitors/ regulators and compile reports weekly. This might need too much of manual effort and it is too slow to produce a comprehensive analysis to take further action which is less efficient and the information is very limited. With Market & Competitive Intelligence, you can acquire, analyse and produce actionable insights in nearly real time. Hence, decision and action can be taken much faster in order to achieve time-to-market to improve competitive advantages and increase profitability.
4. Cyber security
Cyber attacks are rapidly increase from year to year and every company should take into account the importance of cyber security to prevent serious consequences. The below information shown some statistics about cyber security:
Cyber crime-related costs are predicted to surpass US$2 trillion globally (Finances Online)
The businesses operating in Asia Pacific region receive 6 cyber threats every minute. (Finances Online)
There are overall 20% of organisations reported more than $50 million losses from cyber security breaches (Capgemini Research Institute)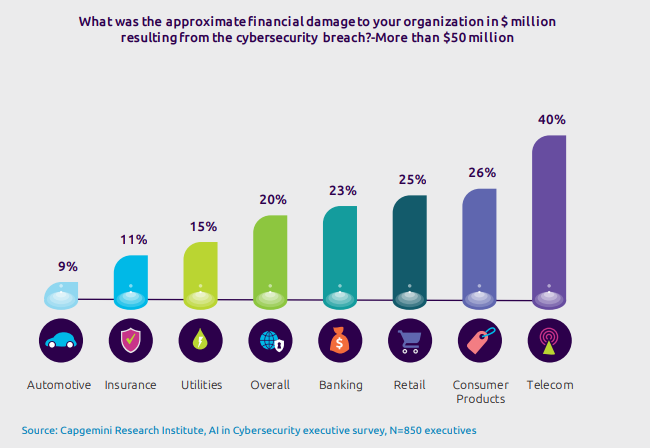 Source: Capgemini Research Institute, Reinventing Cyber Security with Artificial Intelligence - The new frontier in digital security (Page 6)
To prevent big losses and company reputation damages from cyber attack, you can leverage big data with digital transformation strategies to identify credible cyber threats such as AI solution and application of natural language processing extensive data-sets. You can now automatically acquire and process the cyber security data to discover patterns and actionable insights to formulate the right strategies to respond to possible cyber threats immediately with digital transformation solution.
Predict Precisely and Influence the Right Targets with the Right Digital Transformation Strategies
Data is one of the largest asset for all the companies in order to improve business growth if you know how to read your data and utilise them well with digital transformation strategies. Otherwise, they will only become a large amount of junk which are stored in your storage without value. Every organisation will have their goals to be achieved and digital transformation strategies can help organisations to achieve the desired outcomes more efficiently if the right technologies are being employed. One should not stop evolving in this fast-changing era because the advancement of technologies are infinite. If you are unsure about the best step to take next in order to achieve your desired goals, consulting the experts from professional IT firms are one of your options to help you to make your digital transformation decision wisely.