Gamification has been a raising behavioural science approach for organisations to increase engagement and motivate users or customers to achieve a certain goal during the past few years. It has been defined by Gartner as the use of game mechanics to drive engagement in non-game business scenarios and to drive behaviours in a target audience to achieve business outcomes. There are some organisations that failed to achieve desired outcomes in gamification which mainly due to simply apply games element like points, leadership and badges in the business process that cause the "players" motivation not sustainable.
One of the famous examples is Google News, Google had applied gamification on the Google News Reader intending to make more people read their news by awarding them badges for reading new stories based on the topics the users read about. The users will automatically be levelled up when they read more and they couldn't do anything else with the badges except displaying them to their networks which also caused some of the users who were uncomfortable making their reading habits public to give up Google News. (Srividya Kumar, 2017)
Therefore, every organisation should understand and identify what are the main goals that wish to be achieved, who are the target audiences (either internal or external audiences) and what are the right games techniques to be applied before embedding gamification in business process since gamification can be utilised in many different aspects. Based on Octalysis Framework, a complete gamification framework that was analysed and built by Yu-kai Chou, there are 8 core drives of gamification which includes epic meaning and calling, development and accomplishment, empowerment of creativity and feedback, ownership and possession, social influence and relatedness, scarcity and impatience, unpredictability and curiosity, and loss and avoidance. (Yu-kai Chou, 2015)
The framework helps us to have a deeper understanding of how a game should be Human-Focused Design instead of "Function-Focused Design" because the games do not only mean to be entertaining the users. When the right game technique is applied with the right emerging technologies, it will be able to effectively motivate the users towards certain activities since the different type of game techniques could result in different outcomes. For example, some games are more inspiring and empowering while some might be more manipulative and obsessive. Let's have a quick look at some organisations' success examples on applying gamification to achieve certain goals and have a greater understanding of how the gamification technology can really optimise the desired results.
The Success Stories of Gamifications When Right Approaches are Being Applied
How Gamification Works to Helps Organisations Optimise Results
A deeper understanding of your target audiences' preference and behaviour
Before setting up a gamification system in your organisations, the best practice to drive a successful outcome is to understand your target audiences' behaviours. Applying big data analytics allows you to acquire all relevant data including structured and unstructured data from internal and external across all the departments. The AI or Machine Learning (ML) algorithms will then help you to process the data into a usable format for analysis and uncover patterns which provide actionable insights for recommendations. These allow you to make better gamification decision by having a 360-degree view about your target audiences based on the recommendations provided.
It does not only stop there. Once the gamification is launched and running, the application will keep gathering more data of your target audiences and continuously generate accurate insight. In the fast-changing world, it is very essential to have a self-learnt machine in order to understand your target audiences' behaviours changes in nearly real-time to take immediate action to optimise results.
Motivating employees to drive certain activities
Deploying gamification internally in the organisation can be done in different aspects which also depends on who is your target group and what you would like to achieve but the gamification approach here is to motivate the employees towards certain activities. One of the outcomes that you can achieve with gamification is enhancing learning management tools and increase employees' engagement in gaining knowledge efficiently. For example, instead of providing full-day training or learning physical session, gamification can be applied to encourage employees to use the application throughout the day or during any meetings to earn awards like badges, points or leaderships that create a competitive environment for the employees to answer the questions after some simple learning assessment. Some urgent announcements or new knowledge can also be notified immediately to all the employees to make sure they are all up to date.
Besides, gamification can also be used to optimise sales performance. The entire sales process can be gamified with the KPIs and internal systems which allows employees to have great user experience for daily sales activities with simple but interesting gaming concept such as gems and coins. The reason for having 2 or more digital currencies as awards in the game is to have different objectives for each digital currency. For example, one digital currency like gems can be gained based on production while the coins can be given out for sales discipline. To successfully achieve the goal of driving sales, the combination of both production and sales discipline is very important, therefore, the rewards can only be redeemed with the combination of both digital currencies to avoid the salespeople to find loophole from the game.

Illustration (a) A Gaming Reward Concept from KewMann
Illustration (a) provides a clearer picture about the gaming concept to earn gems and coins from different aspect to optimise results.
Improve customer loyalty and retention
Gamifying loyalty program allows organisations to increase engagement with customers and encourage them to constantly participating. It encourages recurring behaviour by offering exclusive rewards for the customers who successfully demonstrate value-added. This gamified process will ensure that the customers remain engaged along the way and do not lose interest that soon. Meanwhile, it enhances customer experience during the entire purchasing process and strengthens the emotional connection to a brand.
One of the result proven examples is the loyalty program launched by Starbucks. (David Oragui, 2018) It uses challenges like trying each of the selected items between certain dates to collect certain bonus stars for the customers to earn points to redeem rewards. This gamification approach allows the organisations to not only increase sales but also promote new products line. In addition, the application allows users to pay through the app, skip the queue and enjoy free in-store-refills which keeps customers using the app in long term.
Enhance customers experience with Fun
Driving business objective with gamification are important but do not forget, your game needs to be fun enough so that the users are interested to play and continue to play. Fun can be generated in many ways and one of the ways is to create a moment of surprise. Organisations can always associate surprise element to the customer journey to potentially drives engagement such as a lucky draw with grand prizes and the lucky draw token need to be gained by purchasing more. Another way to generate fun is organising a competition. A competitive environment always will easily trigger the customers to take certain action in achieving certain rewards by competing with other users. An organisation can also attract customers through a personalised set of strategy or action, for example, offering a random reward to make the users feel like they are the enchanted customers. In other words, more fun equals increasing customer experience.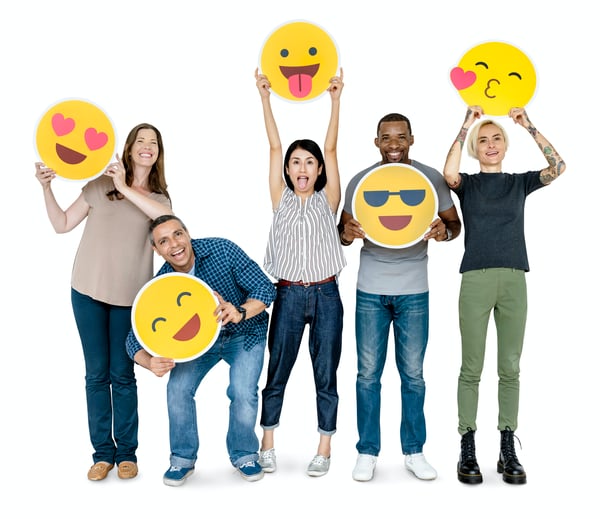 Personalise task for specific targets to drive different outcomes – Mini games
Gamification doesn't mean that it can only be a set of pre-set gaming concepts. Nowadays, the advancement of technologies provides flexibility and easy configuration of gamification mechanics which allows the organisations to always update and produce new mini-games for specific target users to drive certain immediate behaviours. The mini-games can be seen as side challenges, a player must complete several tasks to redeem the rewards in a given period of time. The time limit to complete the set of tasks will produce a sense of emergency for the users to work harder to be able to redeem the desired rewards. This is an efficient way for the organisation to target a certain group of users to drive certain action quicker with some personalised tasks that eventually helps to drive the desired outcome. For example, one set of mini-games can be used for sales' career path while another set can be served for leaders' career path.
Gamify to Achieve Your Desired Results
Gamification is not as simple as we think to only entertain the players if we understand the true value behind the games. The classical game, Mario, has its goal to rescue the princess and the game "Pokémon" allows the players to collect their favourite series of Pokémons all around the world. These games drive the players to achieve a common goal to win the game for a sense of accomplishment and entertainment. The main different between classical games and gamification in business is that we use accurate actionable insights from gathered data to predict human behaviours which allows the organisations to choose the right game techniques to influence target audiences to drive certain actions efficiently. When the gamification is applied correctly, it will be able to create a stronger effect than the classical games which drive the "players" to achieve certain tasks willingly with a lot of fun while helping the organisations to achieve their desired goals. Therefore, start gamifying your business environment to successfully optimising your desired results while enhancing the user experience to increase retention for your organisations.
References:
Srividya Kumar (August 2, 2017). 3 Good And 3 Poor Examples of Gamification. eLearning Industry. Available at: https://elearningindustry.com/examples-of-gamification-3-good-3-poor
Yu-kai Chou (2015). Octalysis – the complete Gamification framework. Yu-kai Chou: Gamification & Behavioural Design. Available at: https://yukaichou.com/gamification-examples/octalysis-complete-gamification-framework/
Gwadmin (January 10). 3 Use Cases How Brands Leverage Gamification in Marketing. Gamewheel. Available at: https://www.gamewheel.com/gamification-in-marketing/
Jenny Chang. 47 Gamification Statistics You Must Know: 2020 Market Share Analysis & Data. FinancesOnline. Available at: https://financesonline.com/gamification-statistics/
John Brandon (March 23, 2015). 3 enterprise gamification success stories. CIO. Available at: https://www.cio.com/article/2900319/3-enterprise-gamification-success-stories.html
Neil Burmester. 7 Best Gamification Examples 2020 (video). Gamify. Available at: https://www.gamify.com/gamification-blog/7-successful-gamification-case-studies-and-what-made-them-so-effective
David Oragui (June 12, 2018). The Success of Starbucks App: A Case Study. The Manifest. Available at: https://medium.com/@the_manifest/the-success-of-starbucks-app-a-case-study-f0af6709004d