Introduction
Big data is a very valuable asset to the businesses if you are able to unleash the power of data correctly. It plays an increasingly important role for all businesses to increase sales, reduces costs and improve business growth. According to a study from Entrepreneur, the businesses that use big data successfully increased an average of 8 to 10 percent of profit. The world's leading streaming entertainment service company, Netflix, used big data to save $1 billion per year on customer retention based on Tech Jury's review.
With Big data itself is not enough to produce the above results, the technologies like predictive analytics, Machine Learning, Artificial Intelligence (AI) and Behavioural Science have to be applied to the big data to generate desired outcome to the business.
4 Ways to Increase Sales by Leveraging Big Data with Predictive Analytics and Behavioural Science
1. Improving Lead Generation – Qualification of Leads
Many companies are using historical data to forecast the area of sales prospecting but not all of them could produce positive outcomes from their analysis. Based on Gartner's Data and Analytics Predicts for 2019, only 20% of analytic insights will deliver business outcomes through 2022. Therefore, a right approach needs to be selected rather than just investing the money to do a bunch of analysis that couldn't produce some actionable insights.
Leveraging big data with AI and machine learning could improve the accuracy of lead generation and help automate the presales process as the data input increase every day and more predictive analytics have been conducted along the way. With this approach, you can measure the qualifications of the leads by a scoring system based on the data like prospects' historical purchase patterns.
You can predict the products that the leads are likely to purchase and group the leads based on the historical patterns with big data. The leads with a higher scoring refer to the leads with a higher potential to purchase. Thus, you can directly target on the higher scored leads to increase your sales because the presales process can be automated to reduce time and effort to understand the customers' insights without doing manual profiling and investigating or wasting time to call through all the dead-end leads.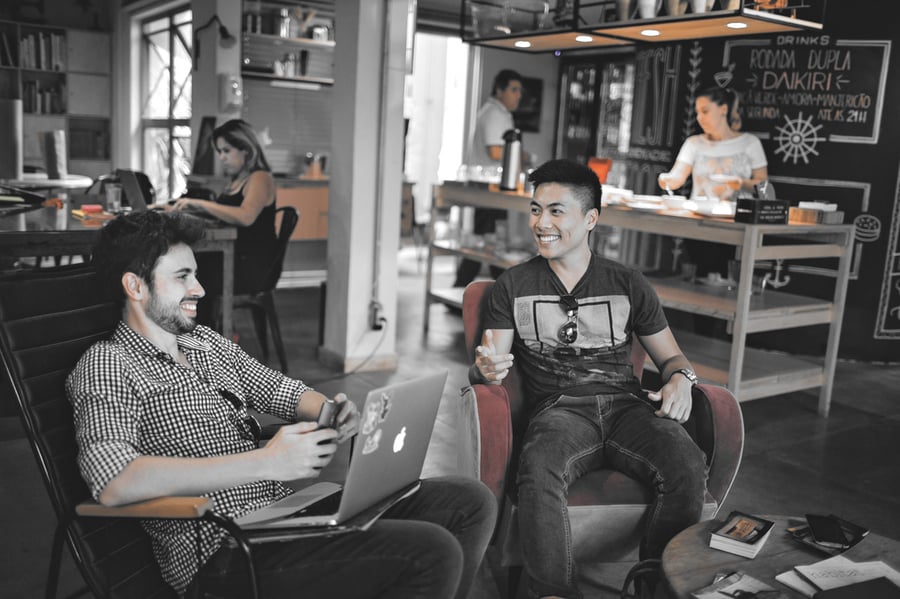 2. Building Close Relationship with Leads - Generate Talking Points
The conversation with the customers is very important to drive a high sales conversation rate, no matter through chatbot, live chat, email interaction or direct one-to-one conversation. Without a good rapport with the customer, a lead with 100 score of qualification might also end up with zero sales value.
Using predictive analytics with big data and AI can help you to produce talking points that are relevant to the leads. Why talking points can help increase sales? Let's figure out step by step:
Segmenting the leads based on the similarity of purchasing behaviour or potential interest in certain type of products or services
A standard message can be used in contacting leads which act as a "hook" to create customer's interest. The message should be crafted based on the customer's potential interest area.
Consider consumer promotion as an extra "bullet" to attract leads to find out more and have a conversation or even meet up with your sales team such as offering free trials or discount voucher.
During the conversations, the predictive application will generate talking points that relevant to the leads for the sales team to quickly build rapport and interest with the customers based on the facts and calculated data.
Throughout the process, you are able to increase the chance to set more appointments and eventually increase the sales closure.
3. Matching the Leads with the Most Suitable Sales Person - Optimise Allocation of Leads
The traditional of sales model has relied on leads segmentation which are mostly based on the historical local knowledge but not referring to the up-to-date facts. Over time, the sales models will become less effective and inconsistent since the leads are poorly allocated to suitable sales person without an appropriate sales strategy.
Sales strategy like digital transformation can lead you to business growth while increasing your sales in short term. Analytics and behavioural science can unleash the power of big data and transform our understanding of sales talent and consumer behaviour. By analysing the highest-performing sales people and combining the data related to them, their customers and HR, you can understand the inherited factors that drive the success. These analytics can reveal the important attributes of high-performing salesperson so you can improve the hiring and sales development moving forward.
Besides, optimising the allocation of leads to the right people intelligently can help you to improve the sales closing rate. With predictive analytics and behavioural science, you are able to allocate the most suitable sales person to the qualified leads by matching the sale person's strength with the potential needs of the leads based on the facts that unleashed from big data.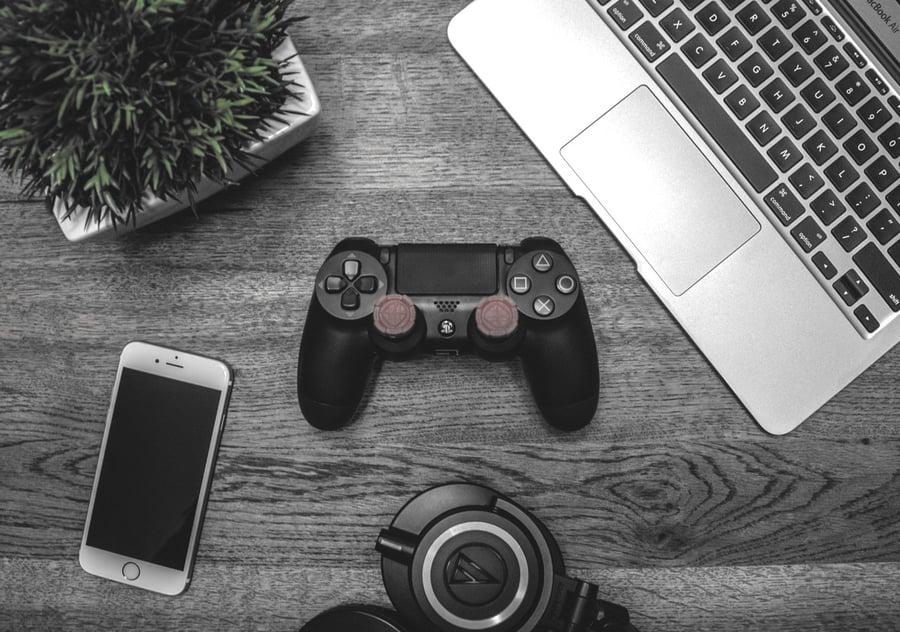 4. Drive Actions with Games for Measurable Positive Outcomes
Big Data analytics could provide predictive insights to the business to understand the uncovered challenges or opportunities. However, one of the most common challenges that some businesses facing are could not take the most impactful action to produce positive outcome based on the analysis.
One of the most effective method that are proven to produce a significant positive result to the businesses are Gamification. There are several facts that you can refer to as below:
Domino's Pizza launched a gaming application called "Pizza Hero" which allows clients to create their own customised pizza, it helped the company increase sales by 30%. (Forbes)
Autodesk has gamified its free trial by incentivising users to learn how to use the program and offering both in-game and real-world prizes. It successfully increased the trial usage by 54%, buy clicks by 15% and channel revenue by 29%. (Gamasutra)
Cisco used gaming methods to improve its virtual global sales meeting. It increased the call centres sales by 10% and reduced the call time by 15%. (YouTube)
Source from: https://financesonline.com/gamification-statistics/#market
Gamification encourages users to engage in desired behaviours with behavioural science and big data analytics to increase sales. Game mechanics help businesses to increase customer engagement because the visitors might feel that the gaming concept is more fun and interested and it reduce the likelihood to just scroll past your content. It can also increase the conversation rate because the consumer will become motivated to complete the tasks for virtual rewards such as points, badges or trophy and these virtual items could offer them access to exclusive privileges and rewards like levels or prizes.
Gamification can improve brand awareness and brand loyalty as consumer interact more with your content. On the other hand, you can also gather more data and study the data produced from gamified systems to gain behavioural insights in order to improve the application along the way. Ultimately, you will see a measurable improvement in your sales and revenue.
Understand Your Data, Leverage on Big Data Analytics to Increase Sales with Accurate & Actionable Insights
Big data analytics is a game changer for an organisation to step out from the pack with Artificial Intelligence, Machine Learning and Behavioural Science. By unleashing the power of big data with these emerging technologies, the organisation will be able to better understand their customers based on the behavioural insights, connect with them easily with the most suitable approach and to improve the conversions rate. If you have a huge amount of data with you but you have not utilised them to achieve your desired outcome, you must take action now to improve business growth in a face pace rather than just keeping them aside, because once you have evolved with the right technologies for your organisation, the goal of increasing sales will no longer be a challenging task.